If Chris Froome has anything left to prove to anybody regarding his form ahead of the Tour de France then he did so today taking victory in the Tour of Romandie prologue. Froome won the uphill 7.45km prologue a comfortable 6 seconds ahead of second placed Andrew Talansky and 13 seconds ahead of third best placed rider Robert Kiserlovski...

The course suits his abilities more than many but the likes of Tony Martin and Ryder Hesjedal were well off the pace (surprising for Hesjedal with his main goal of the Giro just a few weeks away) as were many other climbing/time trial specialists. Froome hasn't always been the best placed man in time trials but he's certainly showing what kind of shape he's in right now and with Contador struggling for form Cadel Evans well into his twilight years Froome probably is the stand-alone favourite for Tour success right now though of course there is still a couple of months for those riders to fine tune their form.
It's worth noting here that Froome hasn't raced in a stage race since the Criterium International in Corsica almost a month ago which he won comfortably - if form peaks and dips then it looks as though Froome is managing this pretty well and if his best form is yet to come it's going to make an exciting, almost frightening prospect come July.
Interestingly Froomes latest performance comes on the back of an Interview with Sky Sports in which he stated he was
"100% leader for the Tour"
and though speculation regarding Bradley Wiggins participation in the Tour de France as being more than a support role has died down in recent times today's performance has certainly helped Froome stamp his authority. Whether there is anything lurking in the background between the two Sky men is difficult to say - I've been through the possible tactical gains concerning 'bluffing' and 'arguments' between riders - but when asked if he thought Wiggins felt the same way about Froomes Sky leadership he replied
"You're going to have to ask him, but from what I understand everyone's bought into that plan and that's how we're going to go into the Tour."
Strong words definitely, any hidden meaning? Who knows but it looks like the games continue.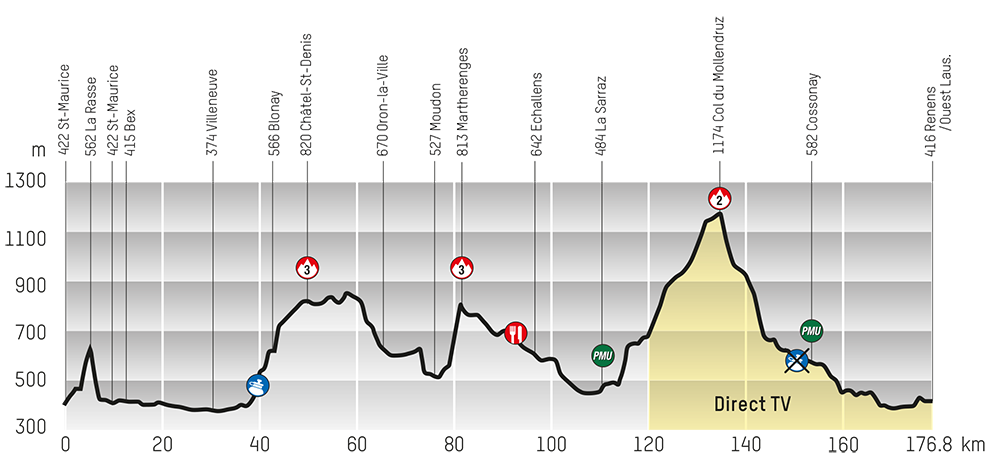 Tomorrows stage 1 of the Tour of Romandie has a fair amount of climbing but I wouldn't be surprised to see a sprint finish here. If the sprinters make it over the top behind the race leaders there is plenty of descending before the finish to help them get back on. Froome and the other GC contenders are likely to show their hands on the Queen stage (stage 4) and I will be looking at Talansky as Froomes biggest rival for the overall victory.
Note that I havn't previewed this race and it's mainly because I won't get a decent chance to watch it - Sky seam to be eating up a lot of the broadcasting rights (I was warned it would happen eventually) causing much discontent in my non-Sky subscribing household, but for those who will be fortunate enough to watch it Romandie is usually a great race and a great indicator of Grand Tour form. Enjoy.