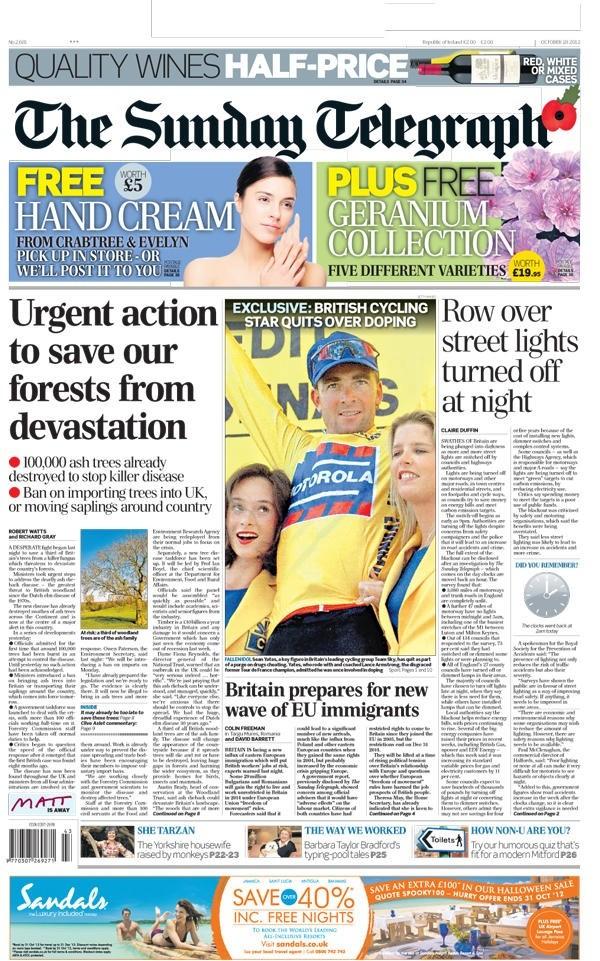 According to tomorrows Telegraph front page, Sean Yates is parting company with team Sky after admitting to previously doping. It was entirely predictable that Yates would be one of those on the 'leaving' list at Sky. It is, however, a shame that he was playing the 'I didn't see or hear nuffin' guv' game only just last week - which begs the question that if Sky and Brailsford hadn't issued the 'Sign or Exit' plea, would Yates have kept the truth to himself? Hats off to Team Sky for sticking to their guns though.
EDIT: Full Telegraph article
here
and it looks as though Steven de Jongh has left the team in his role as coach, also as a consequence of the 'Sign or Exit' statement.