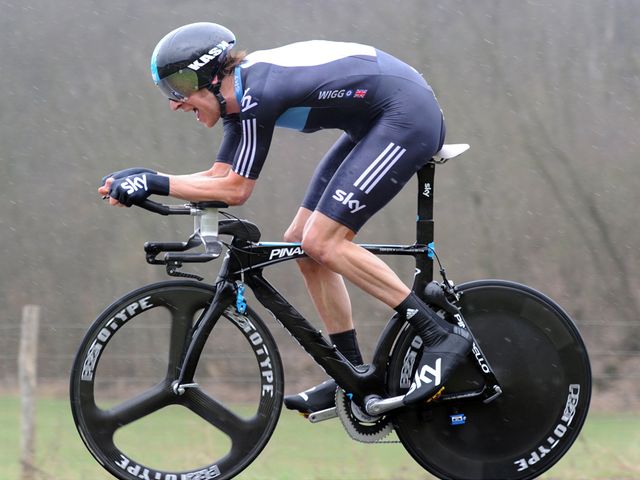 The above picture is from this years Paris-Nice. 'Streamline' defined by Bradley Wiggins himself. Take a good look though, because Wiggins will not be wearing this in tomorrows 53km Time Trial in the Dauphine much to his own disappointment. Wiggins said after taking the yellow jersey
"Now I can't say I'm disappointed, but I'd like to ride the time trial on Thursday with my Sky skinsuit, so I'd prefer to lose a few seconds by then."
It's pretty rare that a rider would try to lose the yellow jersey on purpose, but its no secret that Sky are very focused on 'marginal gains' and Bradley Wiggins clearly buys into this way of thinking, so much so that he would be prepared to ditch yellow for the comfort of his own team issue skinsuit. Why? Because tomorrow is extremely similar to the TT in this years Tour de France and Wiggins is eager to use it as a dry run for the tour and replicate the conditions as closely as possible. Unfortunately for him though he has retained the lead in this years Dauphine and will ride tomorrows stage in the Yellow leaders skinsuit...